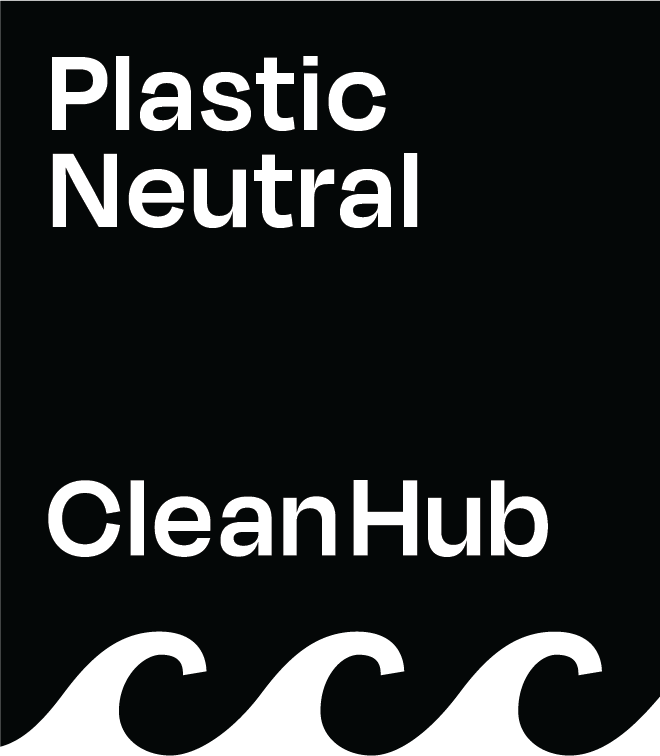 ✔️ Verbesserung der Immunität und Vitalität
✔️ Energie-Booster 
✔️ Schutz vor oxidativem Stress 
✔️ Volle Dosis Vitamine 
Regular price
Sale price
12.95€
Unit price
per
Regular price
Sale price
12.95€
Unit price
per
product details

Eine perfekte Kombination aus wertvollen Antioxidantien und Vitaminen, angereichert mit außergewöhnlichen Pflanzenextrakten vom Traubenkern und Katzenkralle, um deine Immunität zu stärken - von innen nach außen. Speziell ausgewählte Nährstoffe sorgen durch antibakterielle, entzündungshemmende und antioxidative Eigenschaften für Schutz vor oxidativem Stress, gesunde Kraft, Energie und Vitalität. Dabei unterstützt ein ausgeglichenes Darmmikrobiom und eine hohe Bioverfügbarkeit der Komponenten, die Aufnahme der enthaltenen essentiellen Nährstoffe.
ingredients

• Eisengluconat – 14mg
• Katzenkrallen-Extrakt – 120mg
• Vitamin C (Calciumascorbat) – 80mg

• Traubenkern-Extrakt – 52,63mg
• davon Polyphenole – 51,58mg
• davon OPC – 50mg

• Zinkbisglycinat – 10mg
• Vitamin E (D-Alpha-Tocopherolacetat) – 12mg
• L-Selenomethionin – 55µg
• Vitamin A Acetat – 800µg
• Beta-Carotin (Dunaliella Salina Alge) – 1mg
• Vitamin B6 Pyridoxal-5-Phophat – 1,40mg
• Vitamin D3 (vegan) (Cholecalciferol) – 5µg
• Vitamin B2 (Riboflavin) – 1,40mg
• Aktives Folat (5-Methyltetrahydrofolat Glucosaminsalz) – 200µg
• Vitamin B12 (Methylcobalamin) – 2,50µg
Why with synbiotics?

Die Inhaltsstoffe der AddOns können deinen Wunschbereich gezielt von innen heraus ins Visier nehmen und dich mit einem Extra-Boost unterstützen - als perfekte Ergänzung zu deinen Dailybacs und Dietbacs. Wissenschaftler haben herausgefunden, dass Probiotika ihre Wirkung überwiegend als transiente Bakterien ausüben. Da diese jedoch wieder ausgeschieden werden, ist die kontinuierliche Einnahme wichtig. Auch in den Dailybacs sind residente und transiente Bakterienstämme enthalten. Deshalb sind sie für die dauerhafte Einnahme konzipiert und entfalten nur so ihre beste Wirkung auf deine Gesundheit!
🌱 GUT FÜR DICH & UNSEREN PLANETEN

Wähle, was am besten für dich ist 🫶

30 Tage Vorrat – Für die Flexibilität (Entscheide jeden Monat neu) *nur im Abo-Modell
90 Tage Vorrat - für die optimale Routine (unser beliebtestes Modell)
180 Tage Vorrat – für die Umwelt (Noch weniger Verpackung und Versand)

👀 Gut zu wissen! Du kannst bei allen Abos jederzeit eine Lieferung überspringen, die Häufigkeit anpassen oder dein Abonnement pausieren. 

Gut für unseren Planeten 🌎

Natürliche Inhaltsstoffe aus verantwortungsvollen Quellen für den höchsten Qualitätsstandard
Regionale Produktion, kurze Transportwege und faire Arbeitsbedingungen
Nachhaltiges und recyclebares Refill-System für weniger Verpackungsmaterial 
Klimakompensierter Versand

🌱 Mit den Produkten von mybacs® unterstützt du jeden Tag dein eigenes Ökosystem und die Ökosysteme auf unserem Planeten. 
View full details
ingredients
All of our ingredients are ethically and sustainably sourced, ensuring that every ingredient is clean, effective and proven.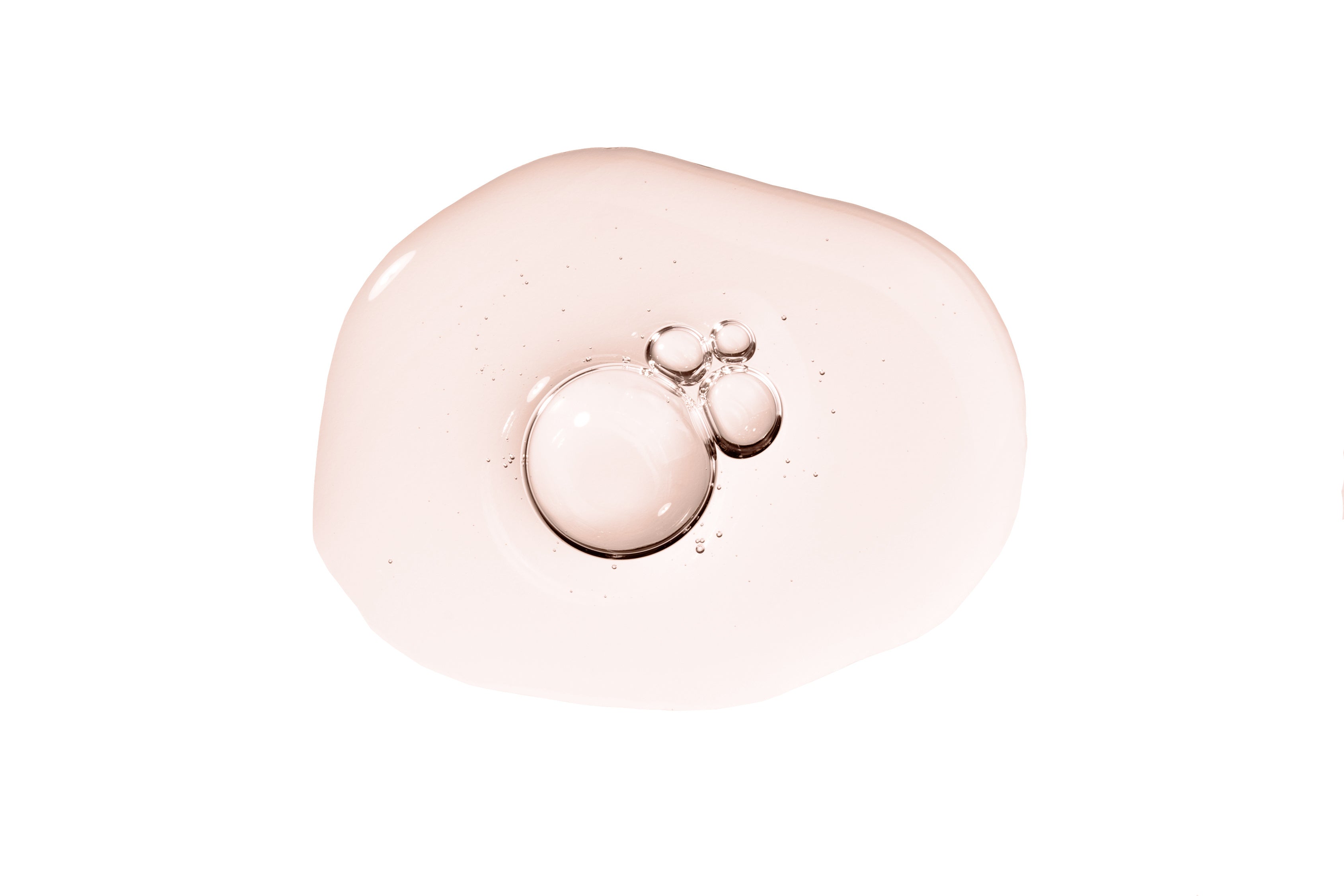 vitamin place
Supports immune system
ZINK
Supports protein metabolism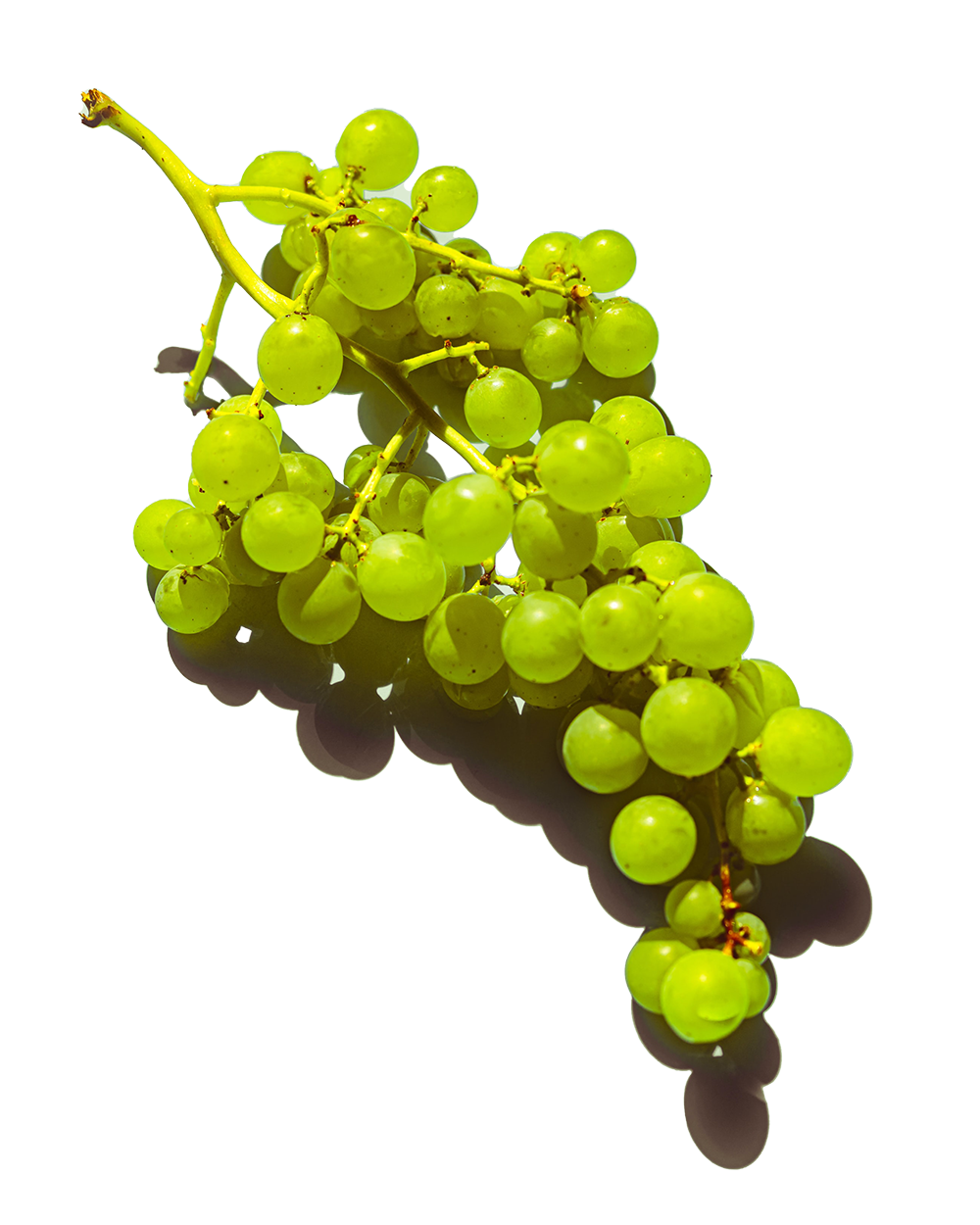 GRAPE SEED EXTRACT
Neutralizes free radicals
ingredients
All of our ingredients are ethically and sustainably sourced, ensuring that every ingredient is clean, effective and proven.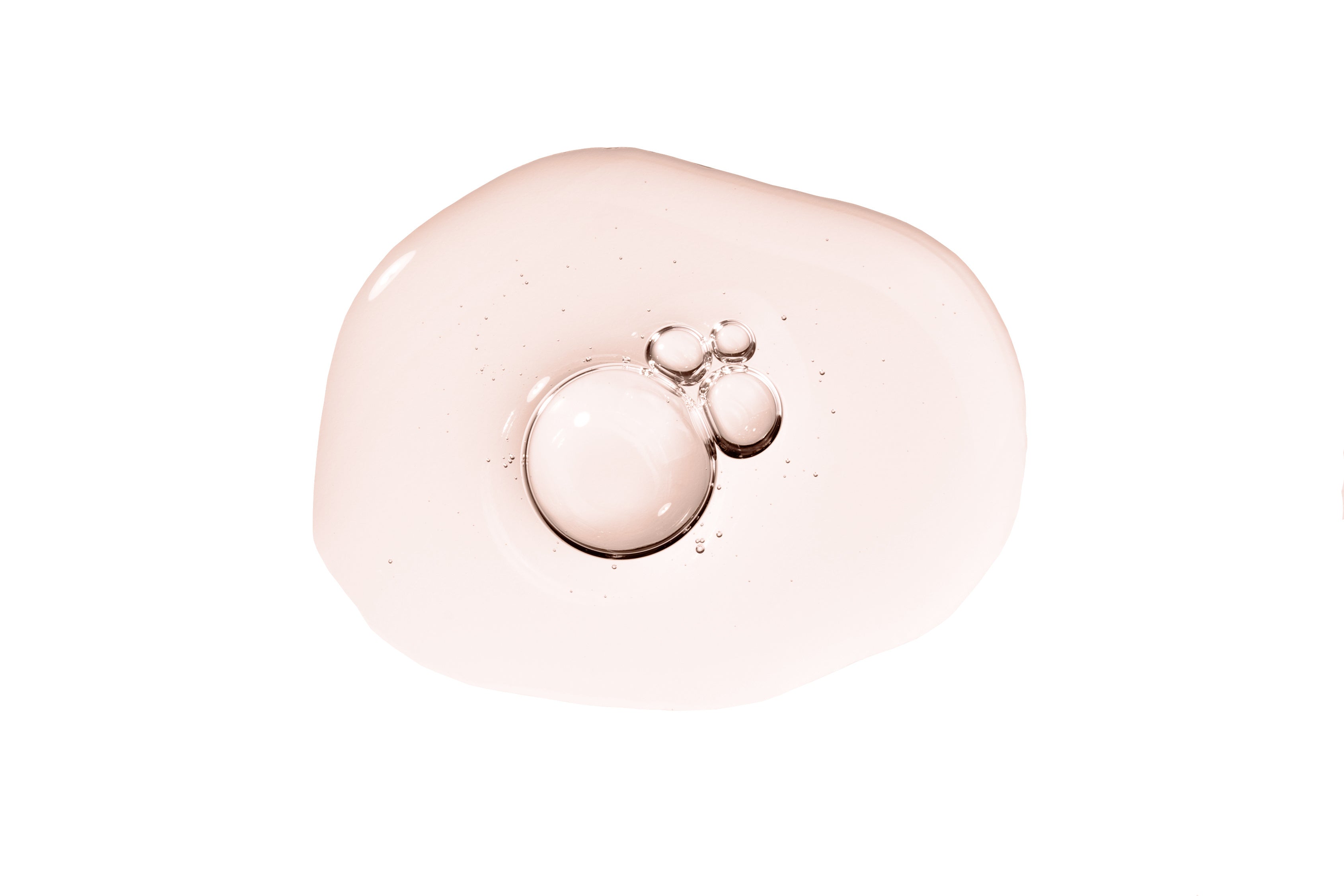 vitamin place
Supports immune system
ZINK
Supports protein metabolism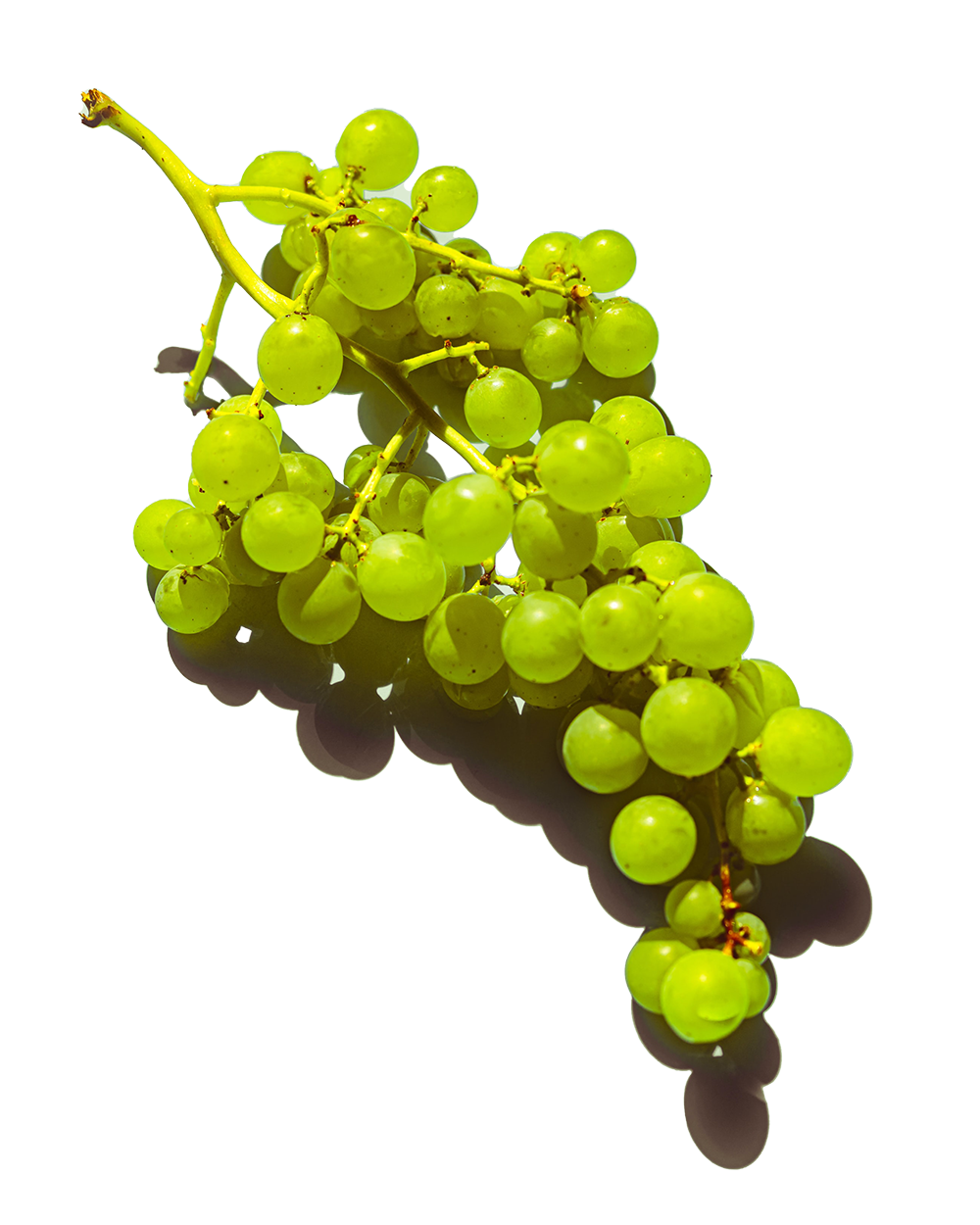 GRAPE SEED EXTRACT
Neutralizes free radicals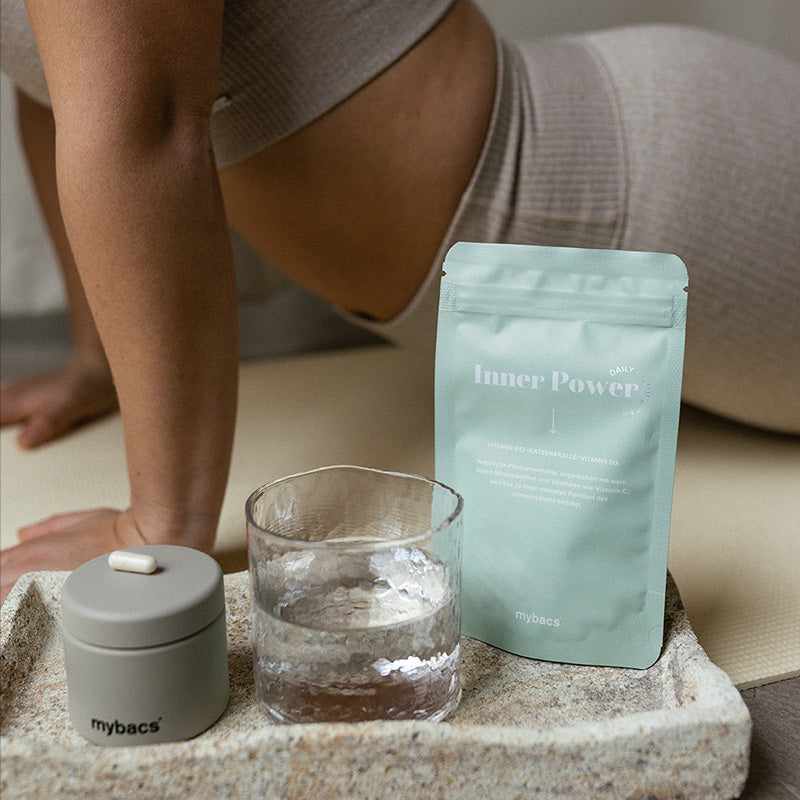 BOOSTET IMMUN-FUNKTION

Mit unseren Inner Power Add Ons bringst du dein Immunsystem so richtig in Schwung. Vitamin A moduliert die Immunzellen und balanciert in den Schleimhäuten des Körpers die Immunantwort auf Erreger. Das außerdem enthaltene Vitamin B2 spielt eine wichtige Rolle in der Produktion von Glutathion, ein lebensnotwendiges Eiweiß, das maßgeblich an Immunantworten des Körpers beteiligt ist. Vitamin C ist bekanntermaßen sehr wichtig für das Immunsystem und die antioxidativen Funktionen des Körpers. Das pflanzliche Katzenkrallen- Extrakt aus der Gattung der Uncaria stärkt das Immunsystem auf natürliche Weise.
ENERGIELIEFERANT

Vitamin C hilft neben seinen antioxidativen und immunmodulierenden Fähigkeiten, Müdigkeit zu verringern und verbessert zudem die Eisenaufnahme. Vitamin B2 ist ebenfalls am Energiestoffwechsel des Körpers beteiligt und macht dich so wieder munter. Eisen transportiert mithilfe von Hämoglobin Sauerstoff in den roten Blutkörperchen (Erythrozyten) zu den Organen und den Muskeln und trägt so zu einer normalen Körperfunktion bei.
VITAMIN SHOT

Unser Inner Power Add- On ist ein absoluter Vitamin Booster. Mit enthalten sind Vitamin A, Vitamin B2, Vitamin B6, Vitamin B12, Vitamin C, Vitamin D3, Vitamin E, und aktiviertes Folat. Neben den positiven Wirkungen auf das Immunsystem der einzelnen Vitamine ist Vitamin D3 wichtig für einen normalen Calciumhaushalt, der für gesunde und starke Knochen wichtig ist.
ANTIOXIDANTIEN

Die Vitamine B2, C und E und das Spurenelement Selen schützen Proteine, Lipide und Zellen vor oxidativem Stress. Das Katzenkrallen- Extrakt mit seinen immunstärkenden Wirkungen hat außerdem einen stark antioxidativen Effekt. Der Superstar unter den Antioxidantien aber ist das Traubenkernextrakt. Die darin enthaltenen Polyphenole und die sekundären Pflanzenstoffe (oligomere Proanthocyanidine, OPC) sind stark antioxidativ und neutralisieren mit ihrer Fähigkeit freie Radikale, die deine DNA schädigen.
Carefully engineered
Vegan friendly, gluten- and lactose free
Inner Power Lovers
4.6 from 5 stars
Verified
3 Monate Inner Power
Kira B.
Definitely recommended!
10.10.2022
Especially in times when a good immune system is important, I can recommend the INNER POWER CAPSULES to everyone!
6 Monate Inner Power
Fiona T.
I'm sticking with it!
12.09.2022
I feel more energetic! I have expanded my monthly plan with the Inner Power capsules and I am very satisfied.
3 Monate Inner Power
Lukas H.
Great effects
04.08.2022
I am often ill and battered. Since taking the capsules I have noticed a significant change in my immune system. I will definitely continue to take the capsules.