#MISSIONMICROBIOME
ecosystem
Human
Health
We take care of you and your health - with the power of microorganisms! These not only affect your well-being, but also your digestion, psyche, skin and much more!
Planetary
Care
We keep our products free from harmful substances and responsibly source our ingredients. With further measures we want to promote biological diversity and restore ecosystems that have been damaged by human influences.
We develop products with a holistic approach that use the power of microorganisms to improve both human health and the future of our planet. #missionmicrobiome. Not only the quality, but also you as a customer is our top priority.
We care!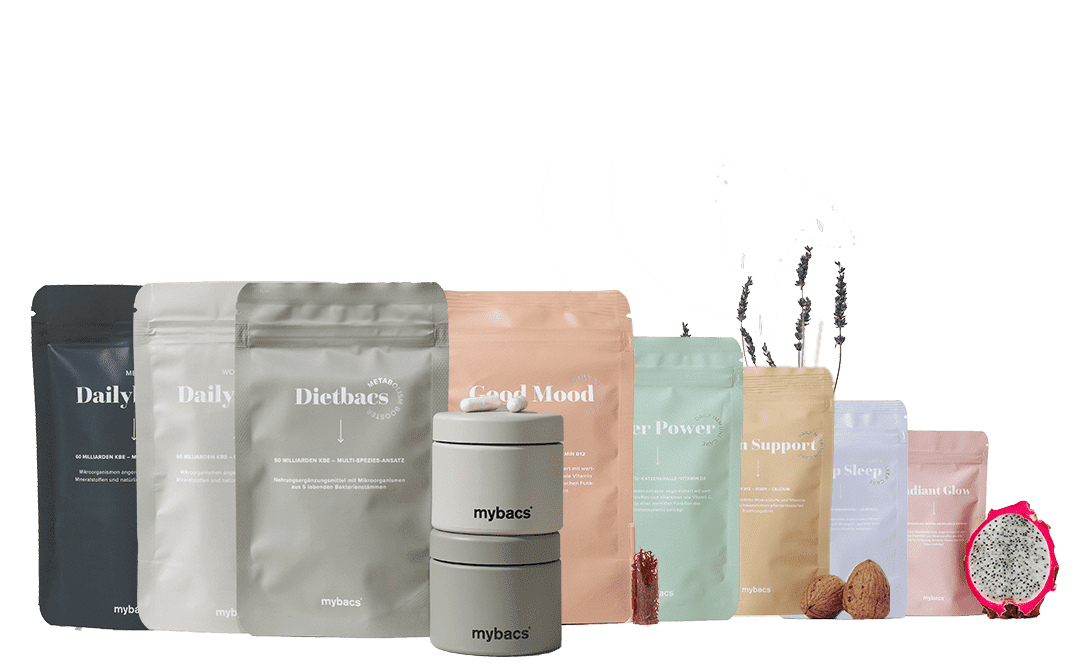 Scientifically proven
The start and end point of our product development is always scientific research. To this end, we work together with leading experts, research institutes and companies.
Vegan, gluten- und laktosefrei
Our products are optimized to your needs through extensive research and superior bioavailability to enable you to lead a balanced lifestyle.
Good for you and our earth
All mybacs products help protect our natural environment, promote biological diversity and restore ecosystems.
Sustainable Subscription
Our products are designed for long-term use to get the full benefits. Our subscription model is therefore better for your health, your wallet and above all our planet.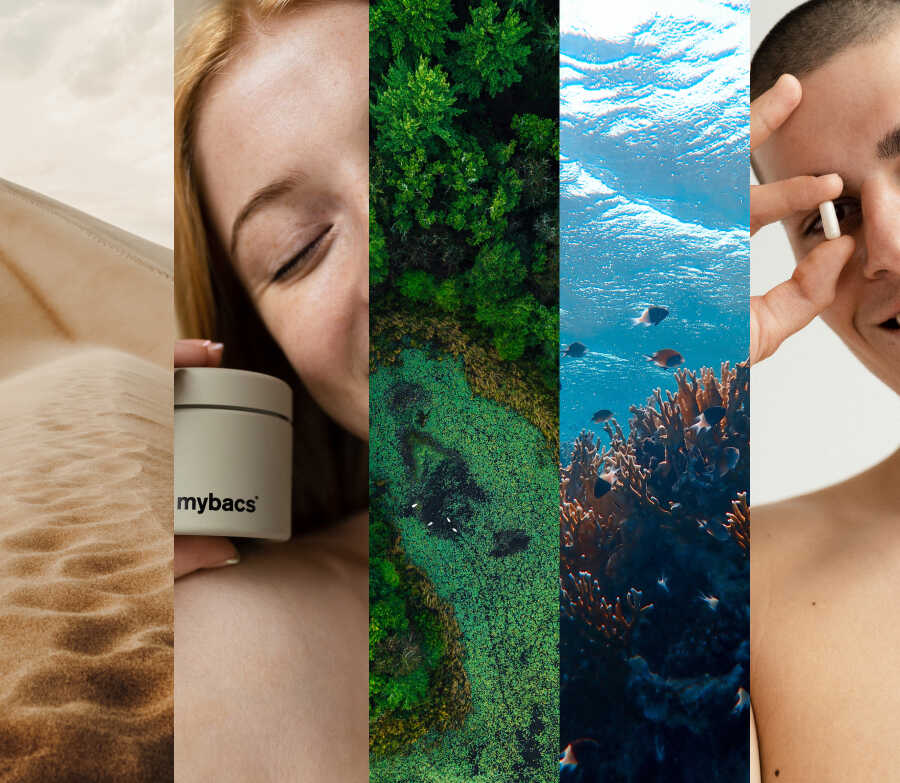 We are transparent!
We share our sources, studies and suppliers - Daily- and Dietbacs as traceable synbiotics backed by a visible supply chain. We not only want to do something good for our customers, but also for the environment.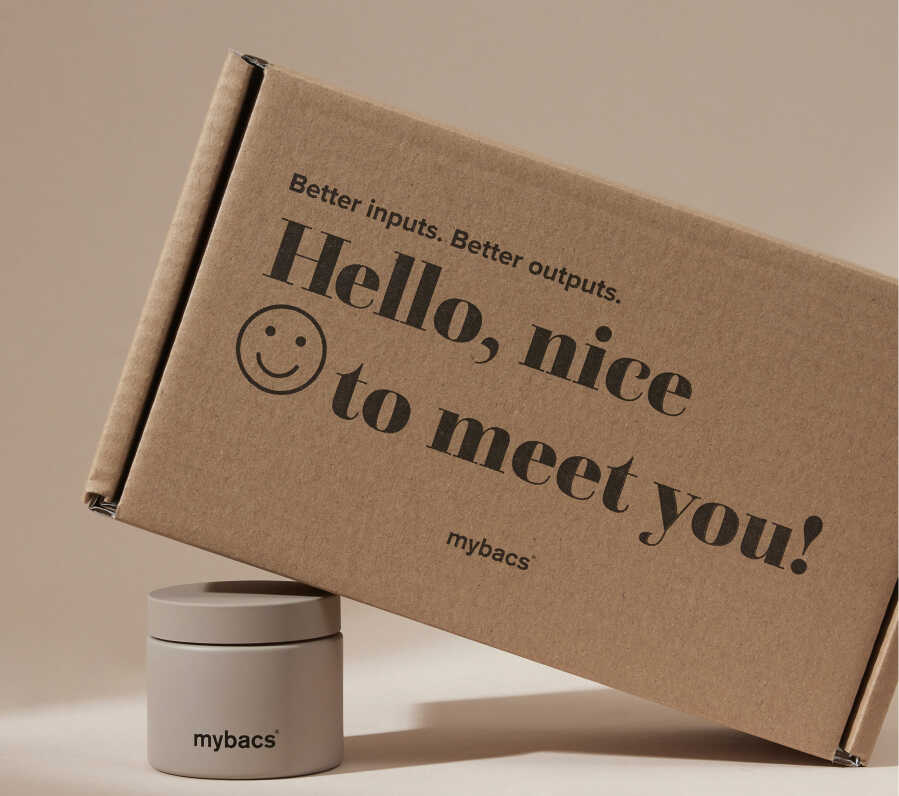 Ready for mybacs?
The perfect team is at least as important as the perfect product. We are always happy about new open-minded minds who want to grow with us.
to the job advertisements
We spread the word!
You would like to see what specialist media and magazines write about us, are you a press representative or journalist and are currently looking for material and a contact person for your research? Just write to us directly under presse@mybacs.com or find what you are looking for in our material, which we have prepared for you:
TO THE PRESS MATERIAL