Hello, we are the team behind mybacs.
Nice that you're here!
We are a team of Marketing, Operations, Product, Technology and People experts dedicated to improving human and earth/environmental health through the power of microorganisms #missionmicrobiome
In addition to fulfilling our vision, fun with learning and new insights are also on the agenda and we always look forward to ambitious colleagues who end the day together with a cool drink want to leave. If you want to know more, just scroll down. Have fun!
Own it

Own innovation - going beyond the standard. We are not satisfied with what is. We define a new standard. The new normal that creates attention and satisfaction.

Be transparent

Transparency is our key to maintaining our team spirit and retaining our customers. What or how we work and what we aim to achieve - Transparency for the science behind our products and how we work as a team.

Stay curious

For us, being open to new innovations, trends, ideas and approaches is the basis for success. We are successful when we try out new concepts and solutions and are open to everyone's opinion.

Be responsible

Being sustainable and responsible - in the way we work together and in the relationship with our customers.
Yasmin War | Marketing Intern
When I think about mybacs the first thing that comes to my mind is engagement! I always was comfortable with sharing ideas, but also be prepared to tackle what's next. Engagement is also linked with other benefits just as adaptability, productivity, profitability or and is therefore also a value that we should ensure towards our customers & product :)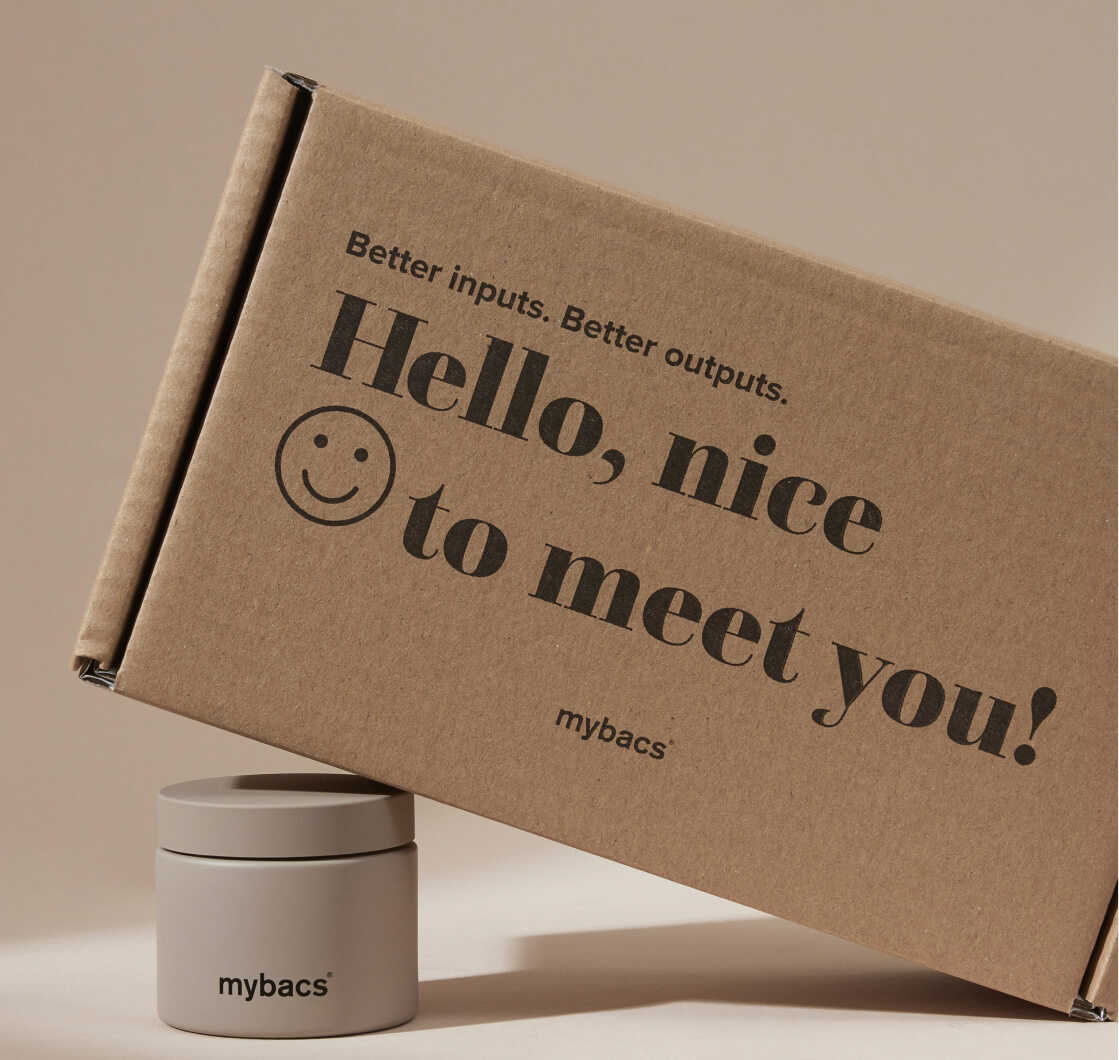 Ready for mybacs?
The perfect team is at least as important as the perfect product. We are always happy about new open-minded minds who want to grow with us.
To the job advertisements